SCI Prophet 5 rev. 3.3 w/ MIDI
The most beautiful polysynth of all times.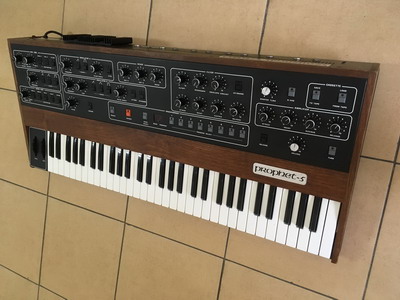 We have just finished works on this beautiful Prophet 5. Amazing, thoroughly restored piece.
It's a 120 program rev 3.3 with factory MIDI, serial 6344.
PRICE:
6765 EUR (5500 EUR plus 23% VAT).
Please click on the "Contact" tab in the top right corner of the page if you are not sure whether VAT applies to you.