Roland Jupiter 6
A seriously powerful and still underrated polysynth.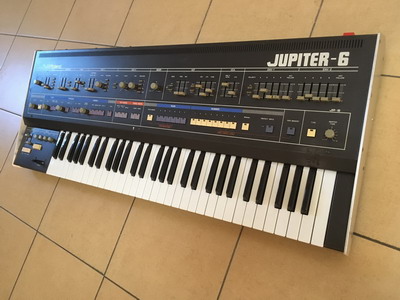 This beautiful Jupiter 6 has just been overhauled, has had power upgrade performed (vital electronics in PSU replaced for long-term stability) and is ready to shatter your speakers with beautiful sounds for years on end. They are quickly becoming rare breed and, at 1/3 of the Jupiter 8's price, still are great value for money!
PRICE: 4000 EUR (at 0% VAT) – 4920 EUR with VAT.
Please click on the "Contact" tab in the top right corner of the page if you are not sure whether VAT applies to you.