Roland MKS-80 with MPG-80 programmer
The most powerful Roland in rack format ever created. – ON HOLD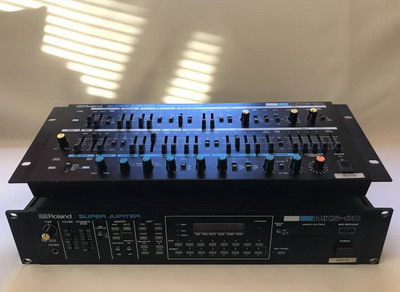 This is a restored Roland MKS-80 together with the very sought after MPG-80 programmer. Unlike some wish to think, it's not Jupiter-8 in rack format but rather a Jupiter-6 on steroids with the benefits of extended MIDI control. A very compact and powerful beast indeed!
It features a backlit display, too!
PRICE: 4000 EUR (at 0% VAT) – 4920 EUR with VAT.
Please click on the "Contact" tab in the top right corner of the page if you are not sure whether VAT applies to you.