Oberheim Matrix 12 – two available soon
Most likely the mightiest vintage polyphonic synth.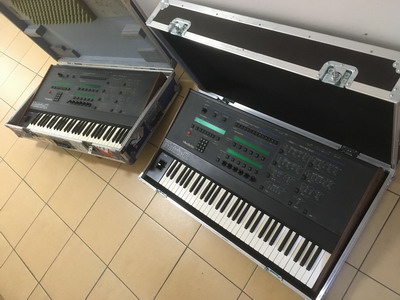 We are currently working on two Matrix 12s (both American versions). Each of them will be heavily overhauled and upgraded. What is more, either of them will have '12 individual outputs' modification performed, so the M12s will actually be twelve modular synths in one!
Reservations are welcome at info@analogia.pl
PROJECTED PRICE:
6500 EUR at 0% VAT (7995 EUR with 23% VAT).
Please click on the "Contact" tab in the top right corner of the page if you are not sure whether VAT applies to you.