Roland Jupiter 8 with Kenton MIDI
Roland's flagship and most wanted polysynth of all times.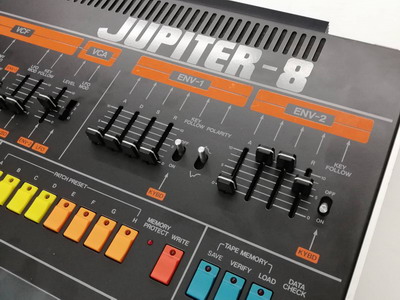 The Jupiter 8 is already in our possession and is being overhauled. It should be available in later May .
It will be subjected to an in depth overhaul and calibration. Also, Kenton MIDI retrofit will be fitted.
PRICE:
Planned price is between 13'500 – 14'000 EUR (at 0% VAT)