Korg (Victor) M500
An exceptionally rare Korg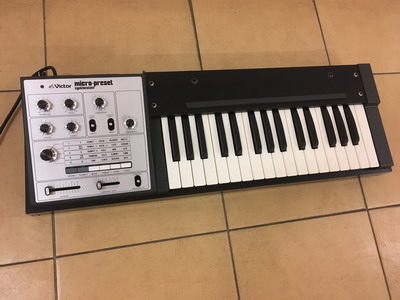 What you are looking at here is a very rare version of Korg M500 rebranded as "Victor". Included in price is a panel overlay.
Intrument is in wonderful condition and has just been serviced.
PRICE (when restoration is finished):
1107 EUR (900 EUR plus 23% VAT).
Please click on the "Contact" tab in the top right corner of the page if you are not sure whether VAT applies to you.