Roland Jupiter 8 with Kenton MIDI
Roland's flagship and most wanted polysynth of all times.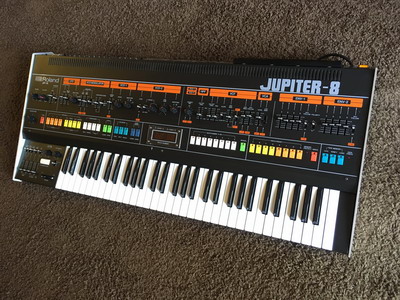 The Jupiter 8's restoration is now complete. We are in the process of installing Kenton MIDI kit and this beauty is ready to go.
It was subjected to an in depth overhaul and calibration and is an absolutely beautiful example.
PRICE:
Price 14'000 EUR (at 0% VAT, VAT may apply).