Yamaha DX7 with amazing set of extras
A true classic with extras.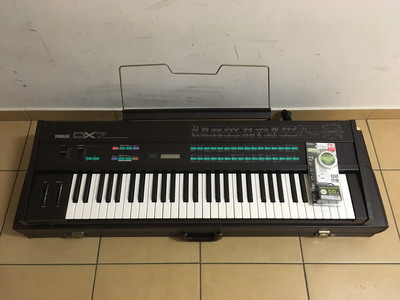 Time has passed, world has changed and we have decided to include Yamaha DX7s in our inventory.
Only selected pieces, only original condition (including original voltage, each DX will be shipped with brand new 230-100V converter) only interesting set of extras.
Now available – an amazing offer!
Great condition, just serviced DX7 Mk1, two original cartridges, note stand, paperwork, funky semi-hard case and two more, rare and collectable cartridges.
Very clean with replaced battery and all new switches.
PRICE:
1230 EUR (1000 EUR plus 23% VAT).
Please click on the "Contact" tab in the top right corner of the page if you are not sure whether VAT applies to you.