Roland System 100 – model 101
One of the most sought after classics.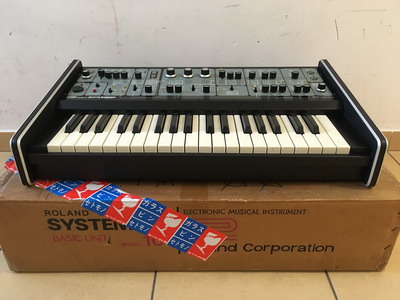 Amazing System 100 – model 101 is now available after a very thorough and painstaking restoration.
It even comes comes with original packaging!
PRICE:
2091 EUR (1700 EUR plus 23% VAT).
Please click on the "Contact" tab in the top right corner of the page if you are not sure whether VAT applies to you.