Roland System 100, model 101 with box and refinished panel!
One of the most sought after classics at a great price!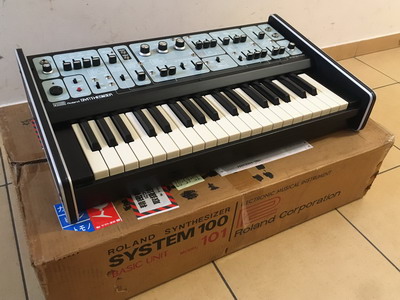 Amazing System 100 – model 101 is now available after a very thorough and painstaking restoration.
Not only the synthesizer itself received an in depth service but we have also refinished the front panel and it will come with original packaging (with matching serial number).
All in all, it's basically new!
PRICE:
2337 EUR (1900 EUR plus 23% VAT).
Please click on the "Contact" tab in the top right corner of the page if you are not sure whether VAT applies to you.