What are we up to in March?
Our latest update on upcoming instruments.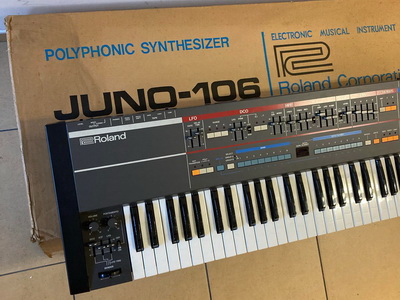 For latest, daily updates on our work, please visit Instagram:
https://www.instagram.com/analogia.pl/
Instruments listed at www.analogia.pl are (mostly) available but since there is a lot of interest and some instruments do not make it to the page as they are reserved and sold, it's best to watch Instagram.  All pricing is up to date.
So, what are we up to in March?
We have several Juno-106 ready or ready-soon, all restored: regular, with original box, with restored face plate – we have them all!
Two Juno-60 with brand new, restored panels are getting done. Full service with Tubbutec MIDI, of course.
We will start works on a Yamaha CS-30 with Lalaland MIDI
Roland RE-501 will be ready by the end of March.
We are working on three Mono/Polys and two Polysixes
Korg 800DV with Kenton socket kit is almost done, too.
We have Korg MS-20 in original box to be restored soon.