Roland EP-6060
Unusual and inspiring electric piano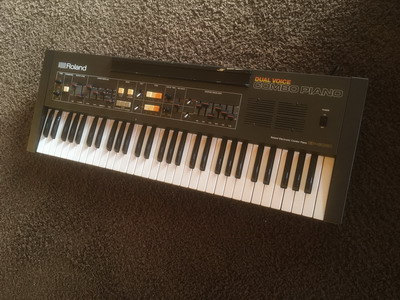 This is a very rare electronic piano from Roland, almost impossible to find, let alone in such wonderful condition. It allows for layering two sounds, each of which (or both) can be processed by onboard equalizer. What is more, the lower part of the keyboard split has a dedicated arpeggiator with various rhythm modes, so this machine is surprisingly versatile and inspiring. It also has DIN Sync out, meaning instruments like Roland TR drum machines (and many other) can be synced to the EP.
It is a Japanese, 100V version that will be sold with brand new, 230V – 100V step down converter.
PRICE: 600 EUR (at 0% VAT) – 738 EUR with VAT
Please click on the "Contact" tab in the top right corner of the page if you are not sure whether VAT applies to you.