Korg Poly 61M
MIDI version of the Poly 61. Almost new.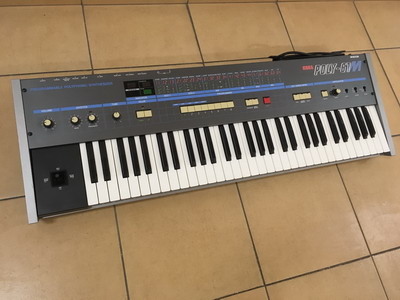 We have just finished a painstaking restoration of the Poly 61 M and we believe there is no other like this one anywhere for sale now. Not only is this a rare "61 M" with MIDI, but also it's in an absolutely fantastic condition.
PRICE:
1169 EUR (950 EUR plus 23% VAT).
Please click on the "Contact" tab in the top right corner of the page if you are not sure whether VAT applies to you.