Korg PS-3200 programmer – New Old Stock
Unbelievable. This thing is… new!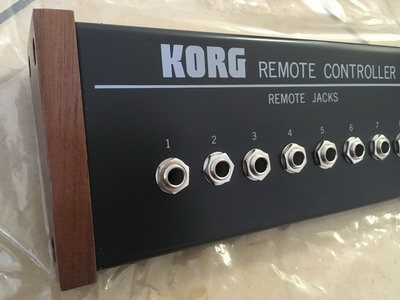 We never used the word "mint" because it's one of the most abused terms that once meant something and now only mislead people. "Mint for it's age" I read, or "close to mint", like you could be 79% pregnant. No, here where I stand "mint" means "never opened, in factory new state". I'm only ranting because, for the first time in over 20 years I've been dealing with synths, I had something truly mint in my hands. You now can see the unpacking of the only mint, over 40 years old item I ever saw. It's a PS-3060 programmer for Korg PS-3200 that I got along with the Honda cable we need for our great PS-3300. I'd like to sell it with no profit, in a way chip in with the new owner. We paid 850 EUR for the programmer and cable, so the (mint until yesterday, not anymore as it's now opened) Korg device is for sale for 425 EUR. May be worth more, I don't know. We have no PS-3200 to test it with, so it's sold "as is". Honda cable works just fine. Oh, and this is an original box.