Yamaha DX7 with new display and Supermax upgrade
The ultimate DX7, no doubt about that.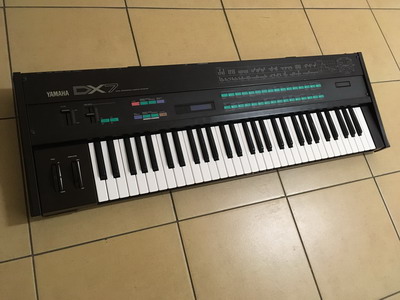 Not only has this DX7 a brand new display installed and switches replaced, but is also fitted with the most advanced (performance-wise) upgrade there was: the Supermax.
More about it here:
SuperMAX for Yamaha DX7 expansion board ROCKS!
512 memory locations, powerful stacking (layering) options, curious and inspiring delay and many more.
Original, 100V version, supplied with converter.
PRICE: 800 EUR (at 0% VAT) – 984 EUR with VAT.
Please click on the "Contact" tab in the top right corner of the page if you are not sure whether VAT applies to you.